Course Description, Skills & Objectives
The farrier course at Prairie Farrier School is designed to introduce students to the basic skills needed to trim and shoe horses utilizing theory, practical knowledge and experience.
Students will have an understanding of a farrier's responsibilities and the ability to apply the knowledge gained at Prairie Farrier School to everyday practical situations.
Students will be expected to safely and effectively handle a wide range of horses from minis to drafts. Students are expected to conduct themselves in a professional manner at all times.
Students will obtain an understanding of the mechanics and anatomy of the horse as well as the proper use of tools necessary to do the job properly.
Students will trim, and shoe horses specific to their uses. They will understand the anatomy of the horse identify the parts and overall workings of a horse and recognize irregularities and gait faults, with the ability to make the apporpriate adjustments for different situations, diseases and diciplines.
This lab, lecture and hands on based course is long enough to allow the students enough time to participate in and practice sound trimming and shoeing methods.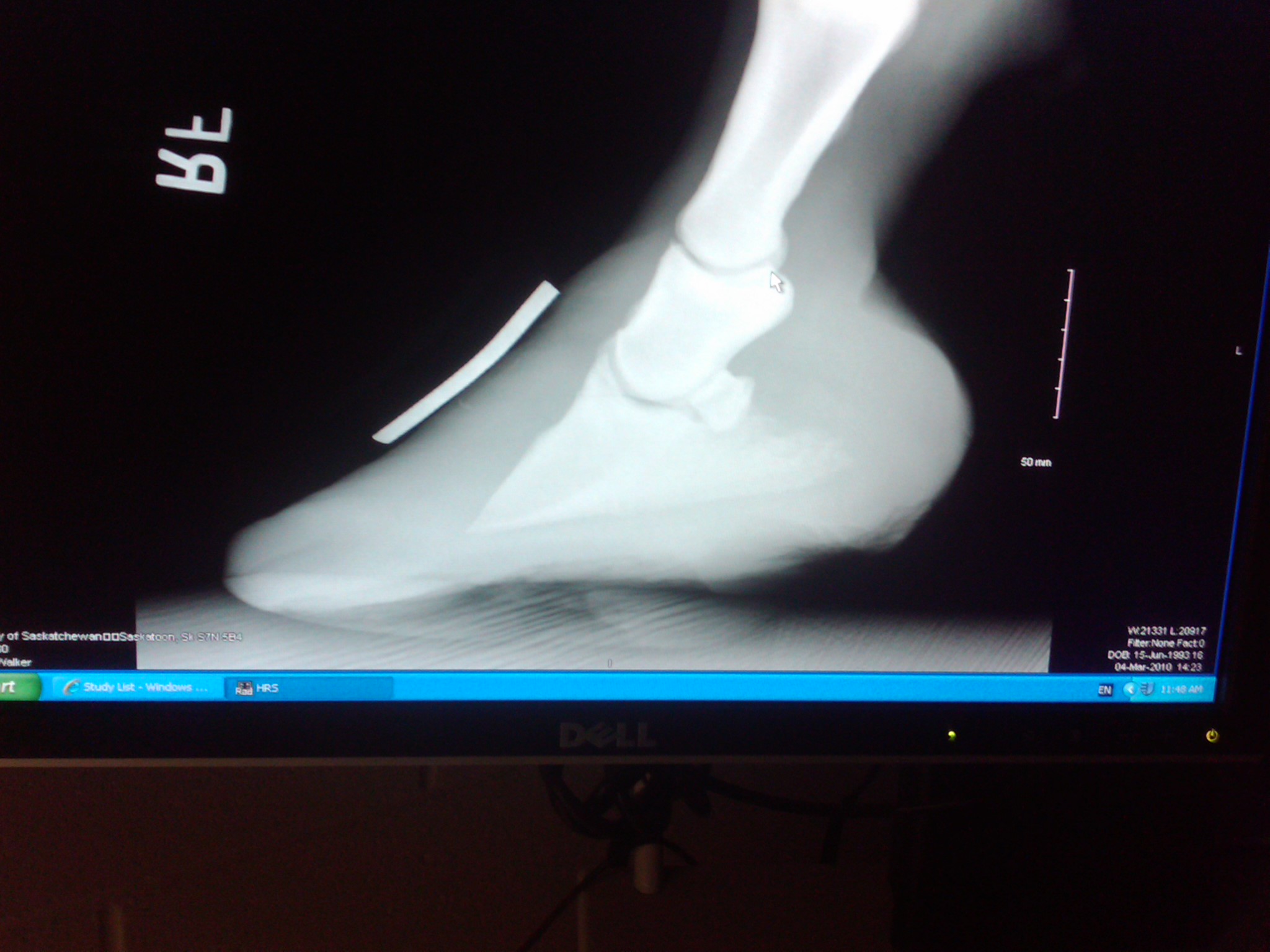 As with anything in life, you get out of it what you put into it.
Farrier tools and uses
Horse handling, Safety and terms.
Balance
Bones and joints
Tendons and Ligaments
Foot Physiology Foot Anatomy
Keg Shoe selection and basic modifications
Shoe fitting and nailing
Pad types and applications
Common foot problems
Shoeing the front limb
Public relations/ Business management, Health
Forge fire, tool use and shoe making.
Welding safety, borium and metallurgy
Corrective shoeing stance, gaits
Therapeutic shoeing principles
Shoeing for navicular syndrome
Trimming and Shoeing for laminitis, founder,
Foal and weanling foot care
Shoeing the hind limb
Shoeing performance horses